Anyways, she now weighs 4 lbs 4 1/2 oz, and should be home within the next 2 days or so! Also, today, she nursed for the first time! She nurses like a pro! Thanks Rebekah for showing me the clutch hold!! I tried cradle and cross cradle, she hated both holds, but the minute I put her in clutch hold, she latched right on!
I love this little grimace: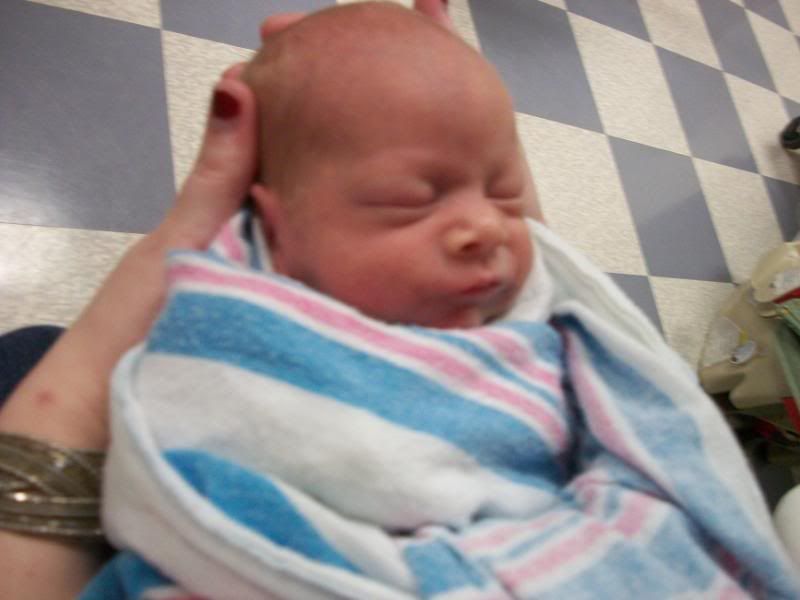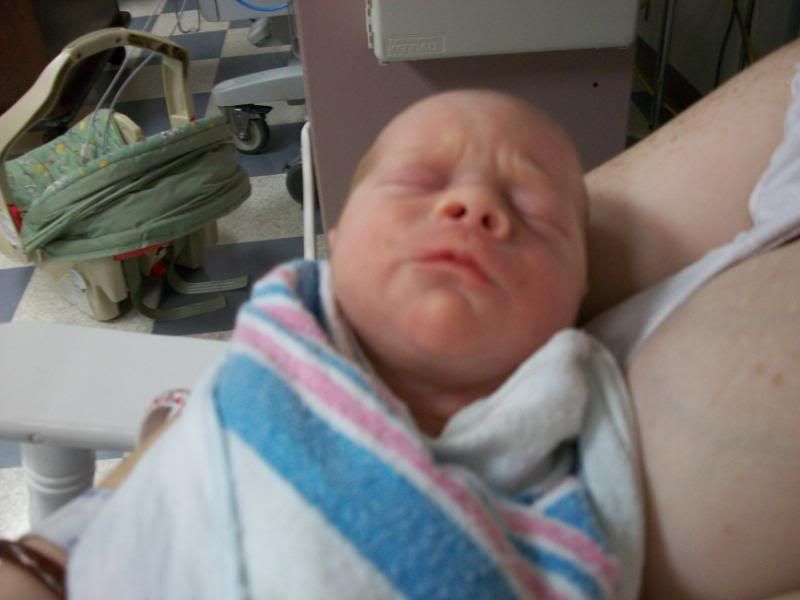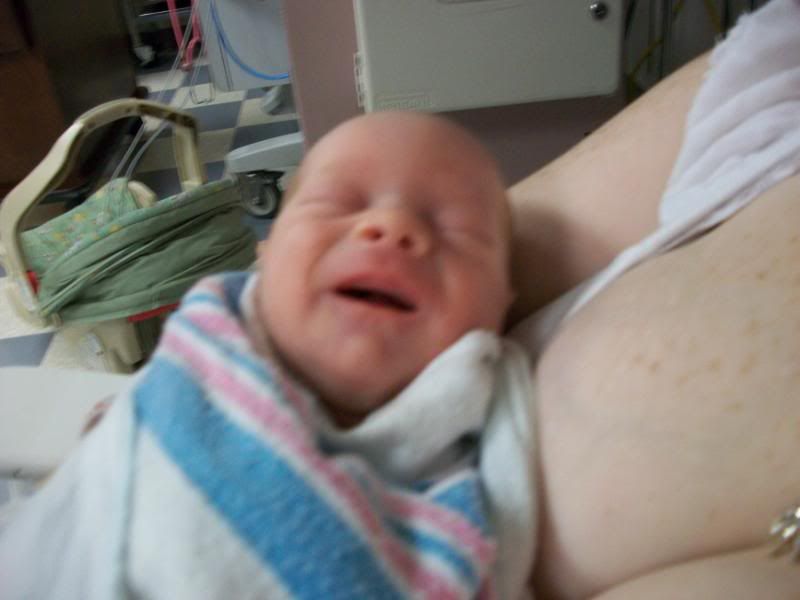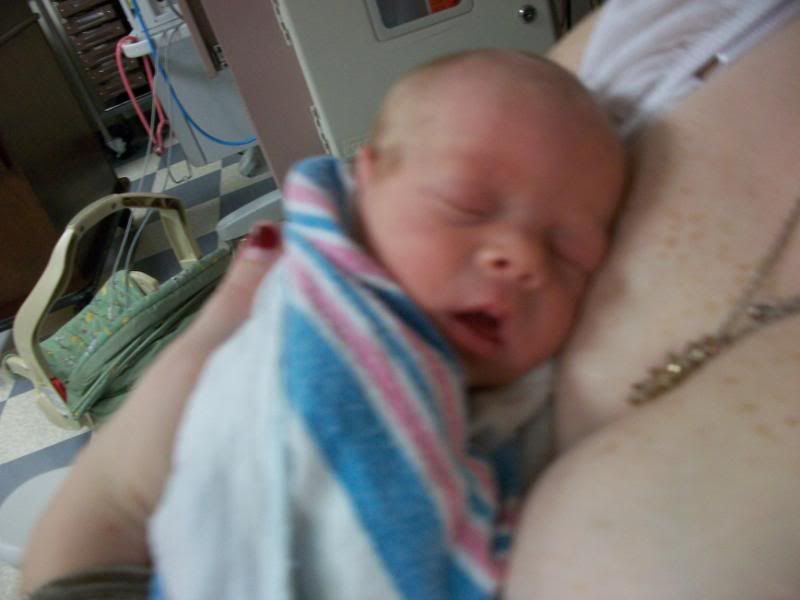 Her foot, next to my mom's finger.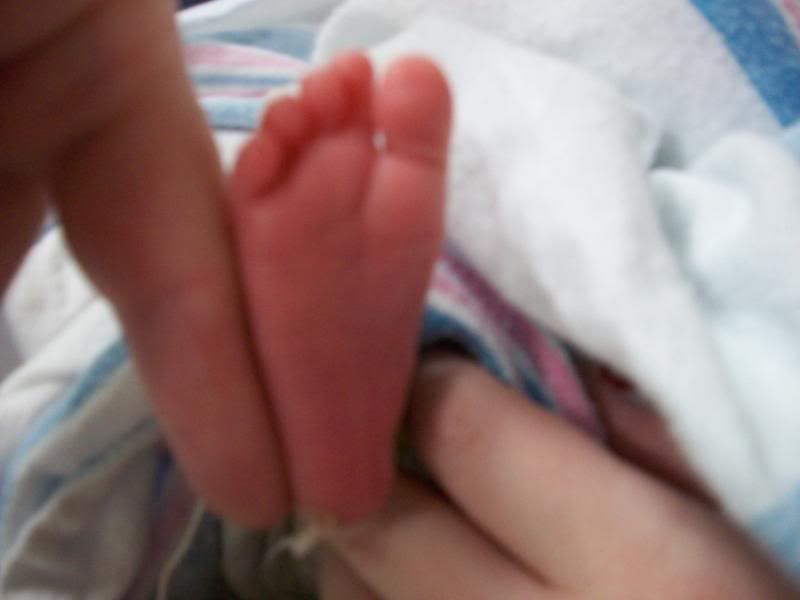 These next few are my mom holding her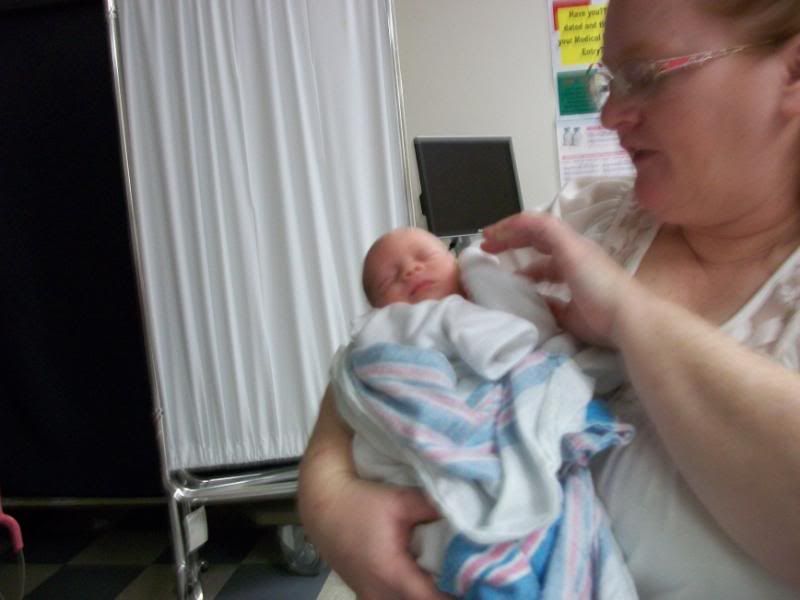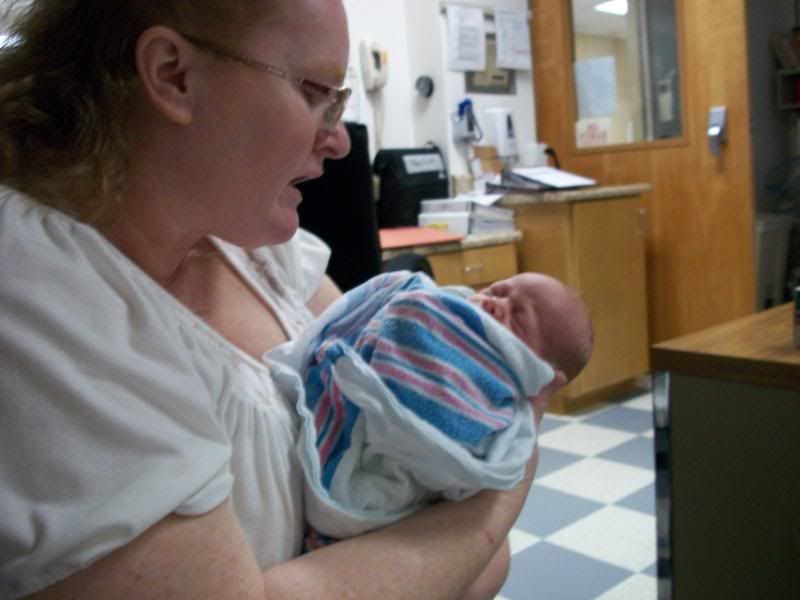 AND! Nursing pic! I find it amusing how tiny her head looks next to my huge boob!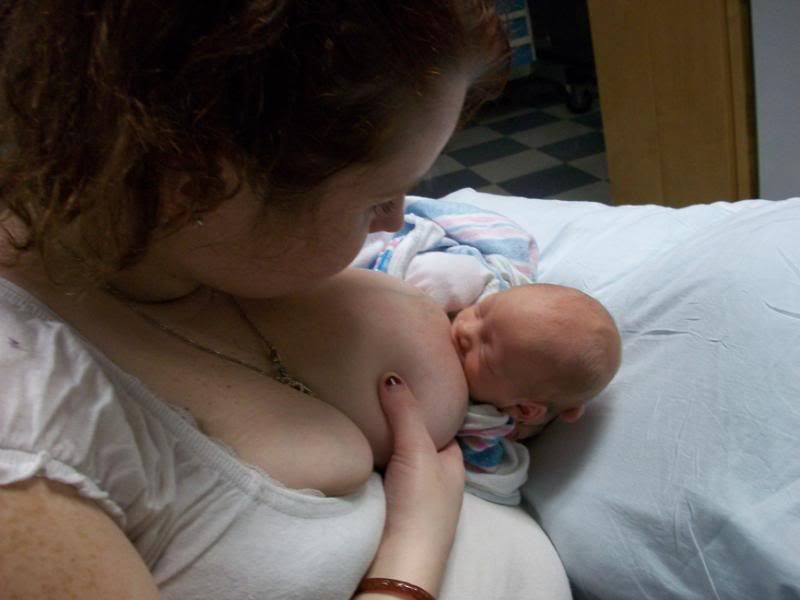 So, I finally have pics on the PC to share. My mom got a digital camera on Sunday, and we took some pictures of Krystalin with it. :) I have tons more though on my moms phone and my phone I will also be posting, eventually.
Current Mood:

bouncy